We've been working diligently over the last year's quarter to bring to you some great shipping offers and Transco Cargo news! We're staying on top on our customer's need and requirements, and working to meet those needs by offering more shipping services.
We're Expanding
With the vision for this year to stretch our wings, we are opening a new office this February in Hoppers Crossing of Victoria. The new Hoppers Crossing office can be found at 2/16-17, Hammer Court in  Hoppers Crossing, where you can reach us on hotline number – (03) 97 90 55 88. With the opening of the Hoppers Cross office, Transco Cargo is offering 20% off on ALL shipments during February 2017 from this Transco location.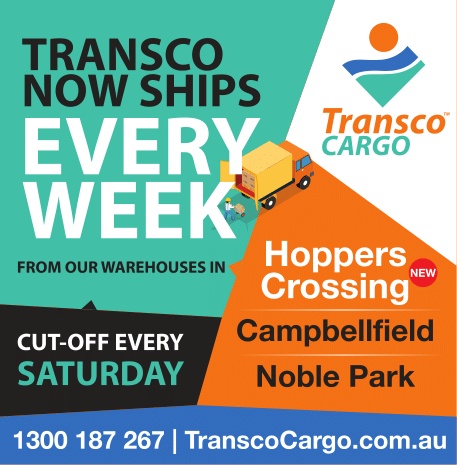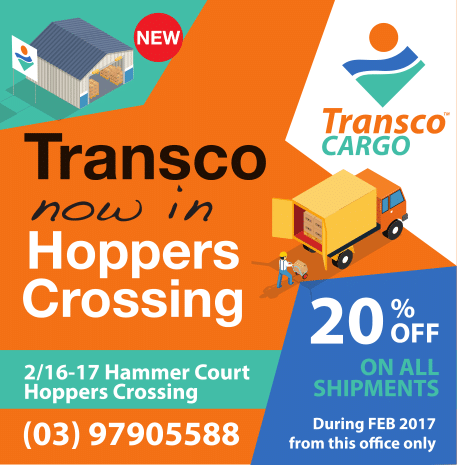 Weekly Shipments to Sri Lanka
We are also excited to share our new weekly shipments to Sri Lanka starting in February till November of this year. Should you require any assistance with regards to choosing your shipping box or crate, packing or even require pickup services of your cargo, we're only a call away.

Avurudu Offer
The Sinhala and Tamil New Year in Sri Lanka is only two months away, and we're planning ahead to let you get ahead of the April rush. The Special Transco Cargo Avurudu Offer includes a 3rd Shipping Box Free when 2 Boxes are purchased. With added shipment cut-off dates, you are able to plan ahead and make use of this offer!