Agriculture and its logistical shipping management has been around for ages, and with modern logistic and marine vessel design, progress of international trade and surge of demand/supply requirements, it is safe to say that agri-logistics is a vital part of international logistics and marine freight.
Global sourcing from flower, farmers and producers of agricultural products form a global network, which supplies countries the world over and nourishes communities. Agri-logistics is an important factor in supply chain management in logistical planning especially with concern to this kind of product due to shelf-life management and quality of good during transport in order to reduce food waste.
As agri-logistics freight forwarding specialists, Transco Cargo is understands the logistical management processes involved in keeping the flow keeping the products moving from manufacturer to supplier to the producer and lastly the consumer.
There are various processes in place and needed to manage agri-logistics at various stages, as seen in the below image.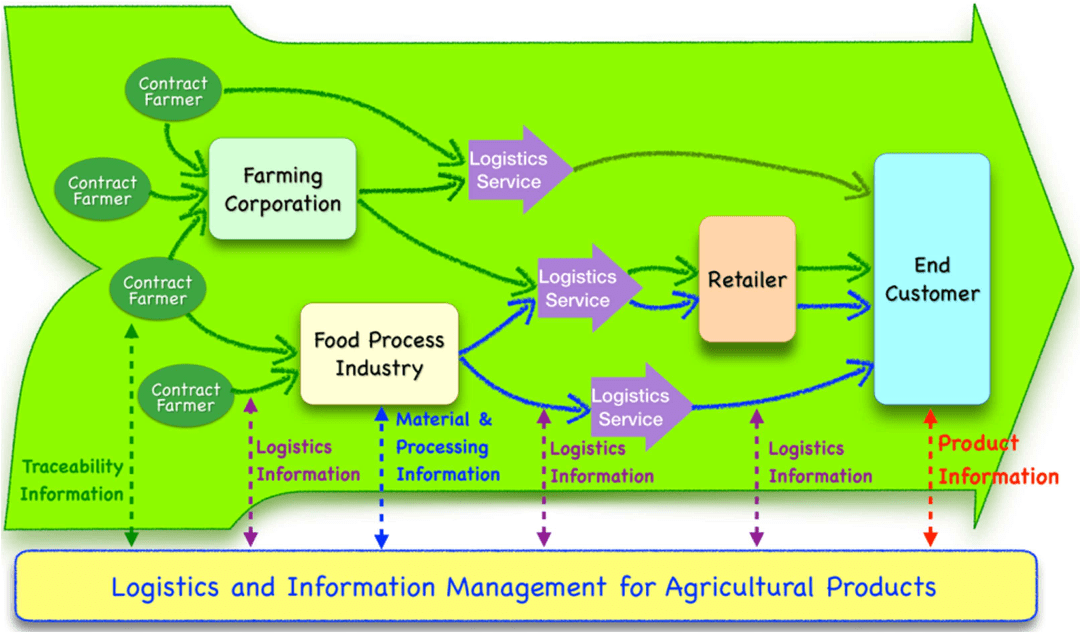 Let